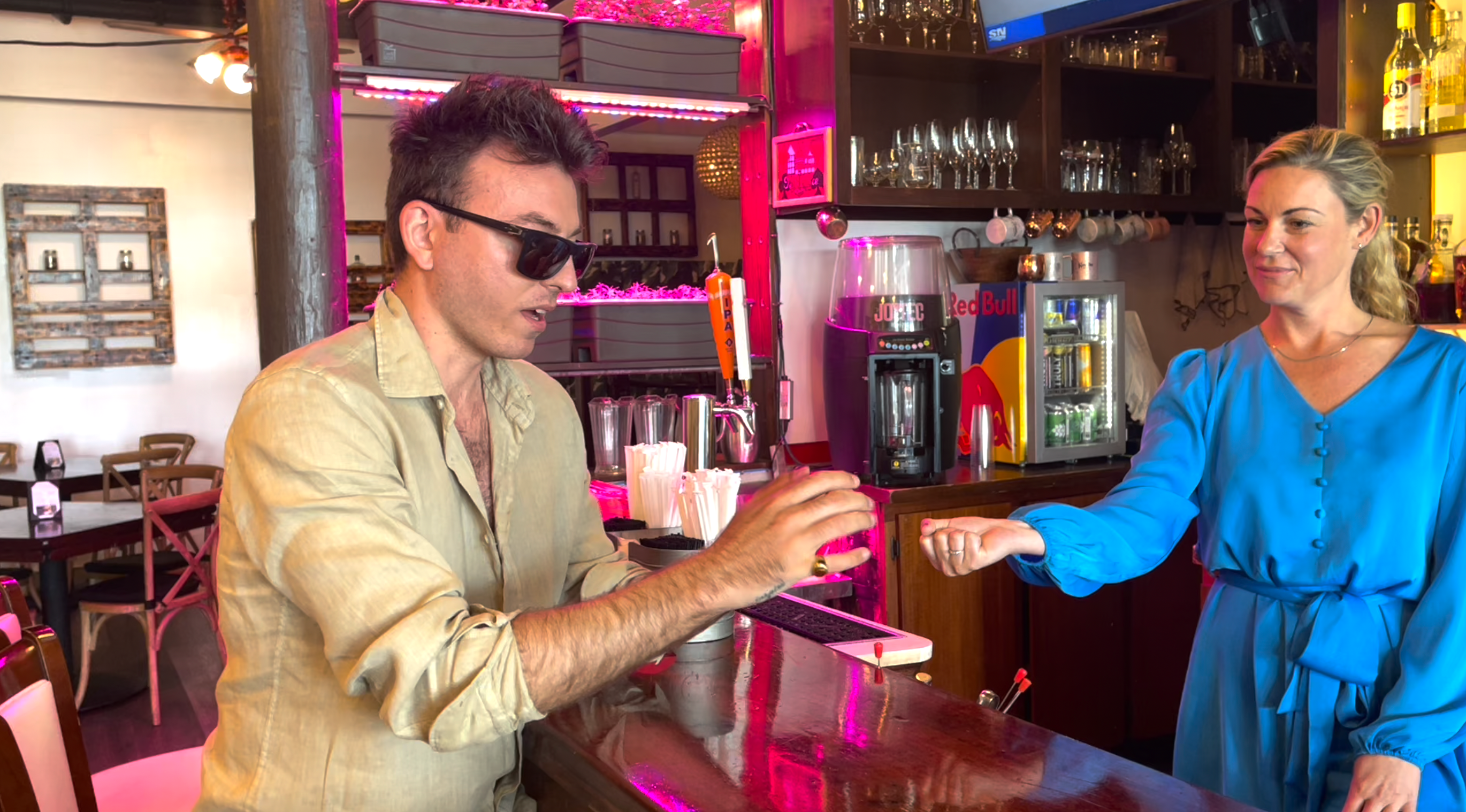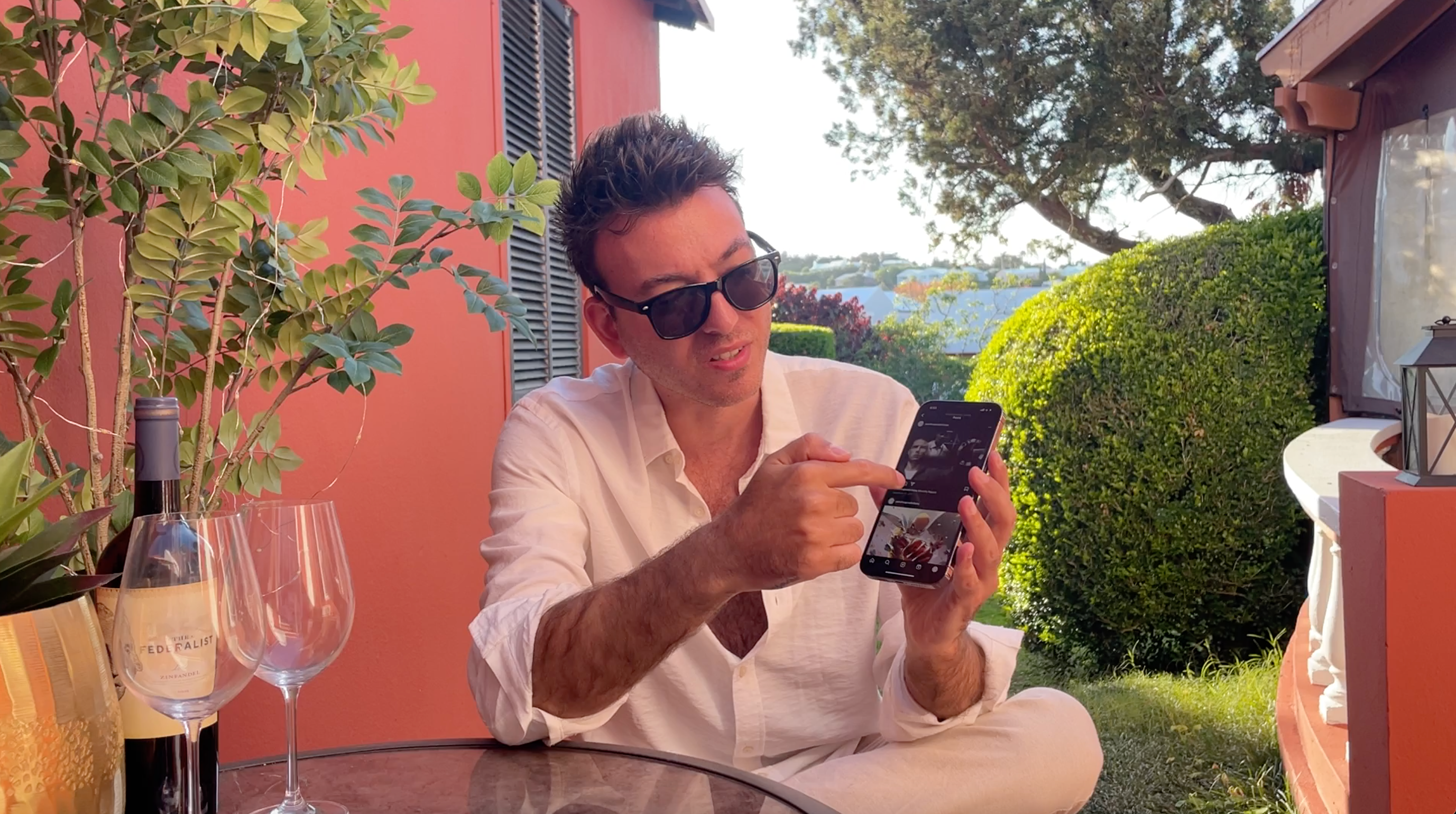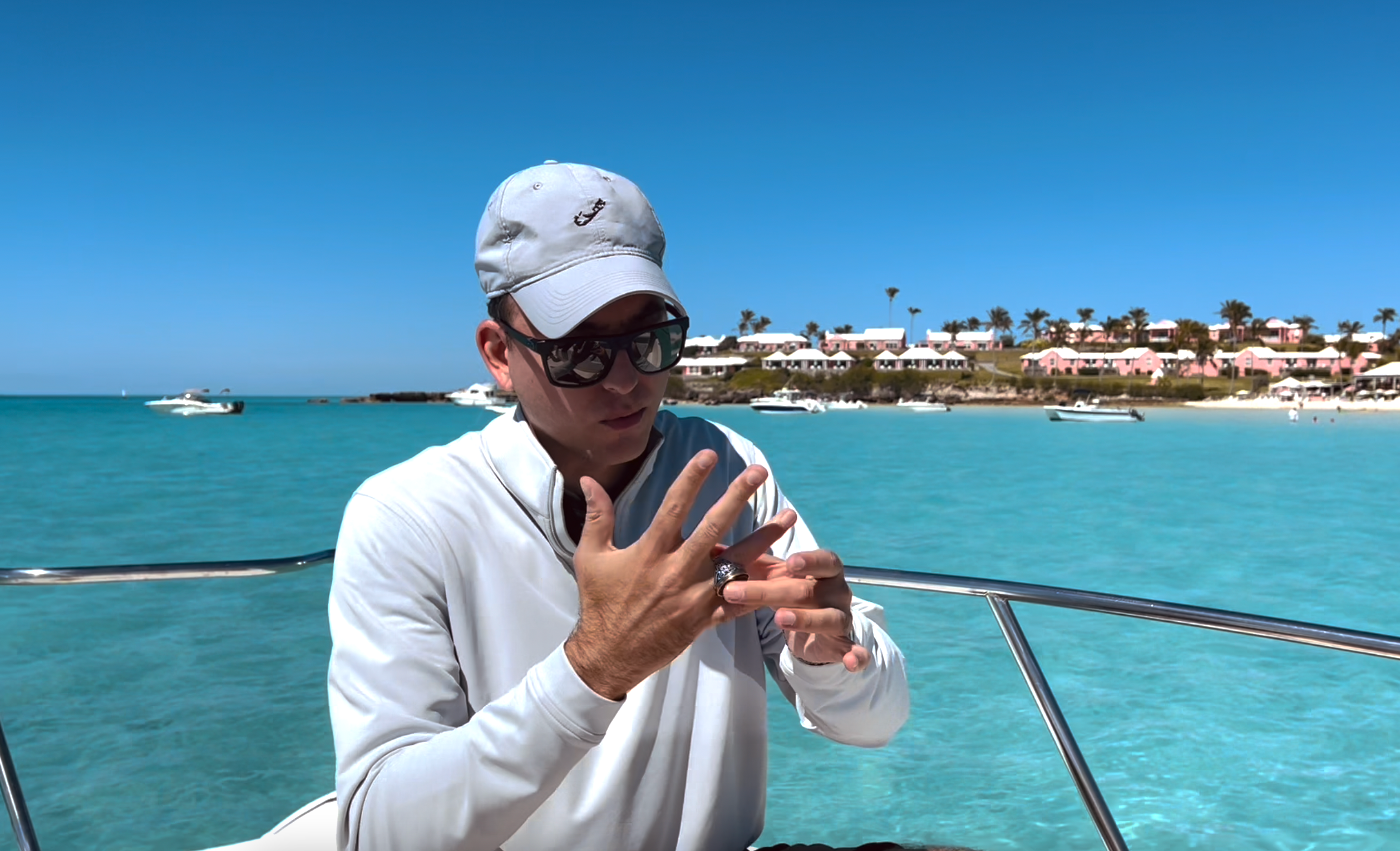 SPECIAL PRICE FOR 72 HOURS ONLY! PRE-ORDER PERIOD - JUNE 1st - JUNE 30th. FIRST VIDEO WILL BE SENT OUT ON JULY 1st.  

~Special Note: You will NOT be able to join the course after the pre-order period is over on JUNE 30th. We will open up orders until that day, then lock it and begin the lessons.
What Is The Summer Magic Files?
You will be sent one NEW video tutorial each day in the month of July - 30 magic tutorials in total. The price comes out to $3.20 per video! In each "Summer Magic File", I will be showcasing and teaching a new close-up magic effect while on my summer vacation in Bermuda!
The Summer Magic Files (Close-Up Magic Course) is a first of its kind. It is a video masterclass of the close-up magic I learned and created throughout my 20 years of performing magic. I will bring's you along on my summer vacation and teach magic using playing cards, coins, rubber-bands, phones, pens, matches, lighters, receipts, and much more. I will takes you through the effect and teach you how to perform them in close-up and social environments. 
Who Is This Course For?
This course is for anyone who wants to improve their close-up magic performances in social environments. These are my favorite effects when out at a bar, hanging out with friends, at school, at a house party or even family get togethers. I hand-picked each effect to make sure to give everyone a perfect mix of not only card magic, but hard hitting tricks using every day items. The goal is to make the magic seem organic and impromptu - and through these effects become the most interesting person in the room. It's important to note that this type of magic is different from the card magic I am known for in "The Magic Course" - this course will focus on grabbing attention, meeting people, and creating connections with the everyone you meet through specific social magic interactions. I will teach you everything I know and more in these 30 days! If you are looking to improve your social magic - then this course is for you!
How Does It Work?
This is a 30-day video course. After signing up during our pre-order period you will become a member of the Summer Magic Files. You do not need to do anything besides pre-ordering the course through this page. You will receive a confirmation email after signing up. Starting July 1st I will EMAIL YOU the video lesson for that specific day. Each day for the month of July you will receive an EMAIL with your new video lesson. PLEASE MAKE SURE to enter your correct email address when purchasing. It is the only way I will be able to contact you regarding information about the course. 
What Will I Learn?
Day 1:  Summer Activity Deck Trick
Day 2: The Serpent Change 
Day 3: {SURPRISE}
Day 4: Impromptu Duplicate Transpo
Day 5: {SURPRISE}
Day 6: The Perfect Shuffle Bet
Day 7: {SURPRISE}
Day 8: Coin Under Watch Routine
Day 9: {SURPRISE}
Day 10: Know What's Missing
Day 11: {SURPRISE}
Day 12: Double Coincidence 
Day 13: Appearing Matches
Day 14: {SURPRISE}
Day 15: {SURPRISE}
Day 16: {SURPRISE}
Day 17: Spot & Find 
Day 18: Signed Card To Impossible Location
Day 19: {SURPRISE}
Day 20: {SURPRISE} 
Day 21: {SURPRISE}
Day 22: The Amazing 3 Card Balancing Act
Day 23: Impromptu Object Vanish
Day 24: Appearing Card In Spectators Hand
Day 25: {SURPRISE}
Day 26: Pen To Straw 
Day 27: The Life Equation
Day 28: {SURPRISE}
Day 29: Confabagram Pro
Day 30: Jazz Magic : All In One
Day 31: Mini Summer Documentary + Bonus Material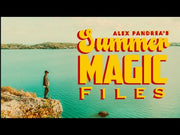 Summer Magic Files (2023)

$97.00

Regular price

$127.00